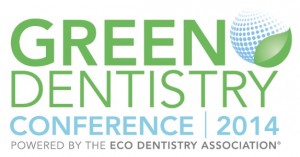 I'm just back from the Mid-Winter Dental Meeting in Chicago where the convention planning committee met to work on the details for the 2014 Green Dentistry Conference.  The 2014 conference will be held 17-19 October at Sundance Resort in Utah.
The 2014 conference is going to be even more exciting than the inaugural event in 2013.  The committee has already secured Gary Takacs to do a presentation on creating a green dental team that rocks.  If you've not heard Gary before, he's dynamic and dedicated to help dental teams thrive.
The handling of amalgams and their disposal will be another hot topic, as the committee is working to make sure the conference is packed full of hands-on, practical knowledge for improving both the energy efficiency and operation of the green dental office.
Of course, we'll be doing a presentation on designing the green dental office of your dreams.  Isn't that what every dentist wants?
The conference will have more full-group presentations than last year. Our thought is that this will give attendees more opportunity to share ideas.  This will also reduce the walking time between sessions and increase the time spent learning.
If you've not yet registered be sure to visit ecodentistry.org and get registered today!