Is your kitchen in need of an update?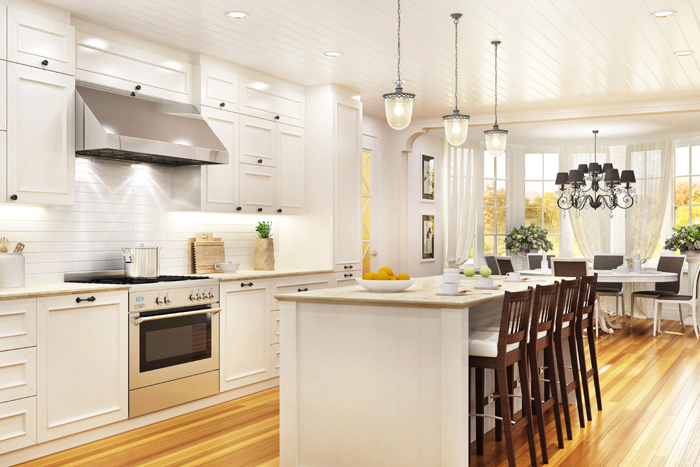 A gorgeous and stylish kitchen to complete your home
Your kitchen is one of the most important rooms in your home. The kitchen is a room that gets some of the most foot traffic each and every day. It is the centerpiece for every meal you cook and a popular gathering place whenever company visits. Having a stylish, well-rounded, and fully-stocked kitchen makes a powerful statement about the rest of your home.
If the shine your kitchen once had years ago is beginning to fade, appliances and styles are beginning to show their age and outdated style, or you are just ready to breathe new excitement into your kitchen and home, it's time to consider a complete kitchen remodel!
A worthwhile investment
While remodeling a kitchen is indeed a sizable investment, it is one of the best investments you can put into a home. A newly remodeled kitchen won't just dazzle guests and create a fun environment to cook in, it creates a truly unique space that you and your family will enjoy for years to come. Defining a new and exciting kitchen style can help you create the foundation of an aesthetic for the rest of your home as well.
For those who may be considering putting their home up for sale in the near future, a freshly remodeled kitchen can be a major draw for potential buyers that can greatly increase the overall value of your home. In fact, you may even come out ahead of your remodeling investment after the sale!
A style for any taste
Interested in a sleek, trendy, and modern look and feel? Or is your style more rustic? Whether your tastes are modern, timeless, or somewhere in between, you can create the look you want! 
Subtle to large-scale choices such as paint color, flooring material, countertop material, cabinet handles, and even down to the color of your oven and refrigerator can all be thoughtfully chosen in the right combination to bring any vision for your dream kitchen to life. 
Let's create your dream kitchen.
An entire kitchen remodel is a tall task to do alone, and knowing where to start can be downright frustrating. Küster Design is here to help you get started on your way to realizing your dream kitchen remodeling project. We'll put our expertise to work for you designing and making recommendations for your kitchen based on your specific style, taste, and kitchen space needs. 
Our recommendations can help you narrow down options for crucial decisions such as countertop and flooring materials, which appliances you need, colors, finishes, and style of cabinetry, paint options, decorative choices, furniture for breakfast nooks, and kitchen island, and much more. 
Call or schedule your consultation today and let's get started!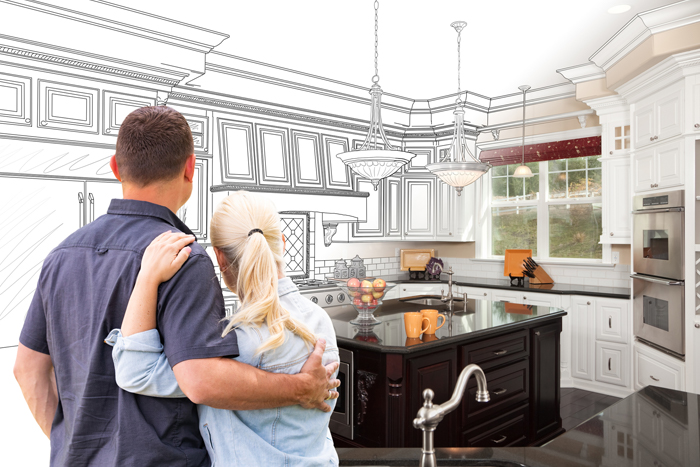 Don't Know Where to Start?
This short quiz will ask you some important questions that you should be considering as you start the process. Your answers will determine if you are ready to blow it all up or maybe just make some subtle updates!