Let the holiday decorating begin since Halloween is here! That means the holiday season has officially begun! Which also means weeks of fun and festive decorating to lift us from the doldrums of 2020's global pandemic. Even though we have been social distancing and staying at home now for months on end, the chance to haul out the holiday decorations will definitely make your home feel fresh and re-energized!
 A quick stroll on-line will unlock an assortment of creepy candles, candy dishes, table runners, and other fun items in which to perk up and accessorize your home. Given the gloom that we've been living in, I'd recommend staying clear of too much black this year, but orange is such a bright and festive color that it is sure to bring a punch to any room!
Take this bright wreath for example. Even with its Halloween appropriate black ribbon, it will still bring a festive touch to your front door (available at Williams Sonoma Home).
Getting into the spirit of the holiday, some bat candles will help you set the mood! We think these, as seen below, lend a touch of sophistication to the theme! While these happy ghosts bring a warm and fun feeling to your table and room décor.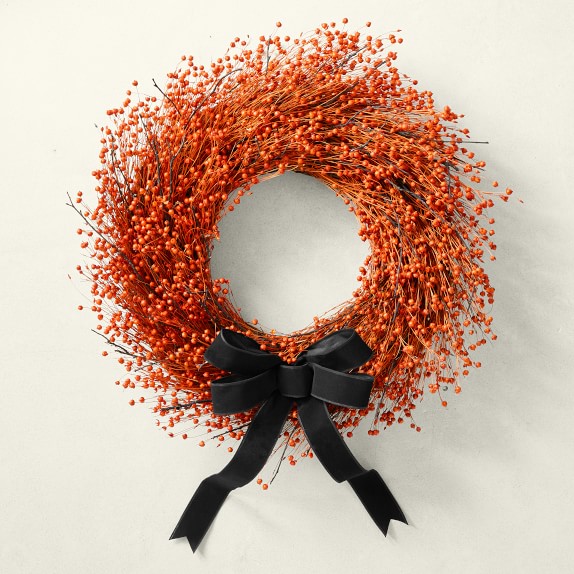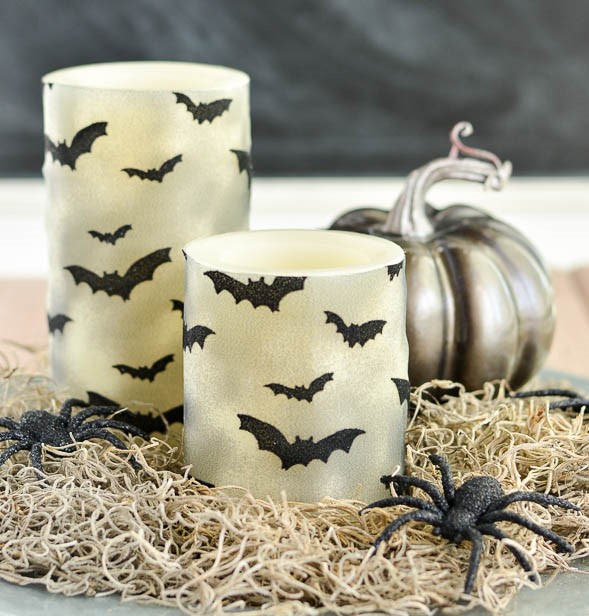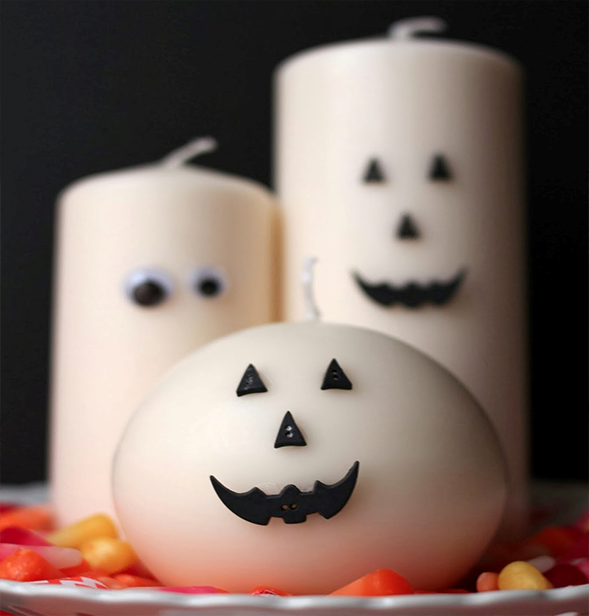 We cannot forget that Halloween all started as a prelude to All Saints Day, so this Day of the Dead table runner definitely provides a festive nod to the holiday's origins.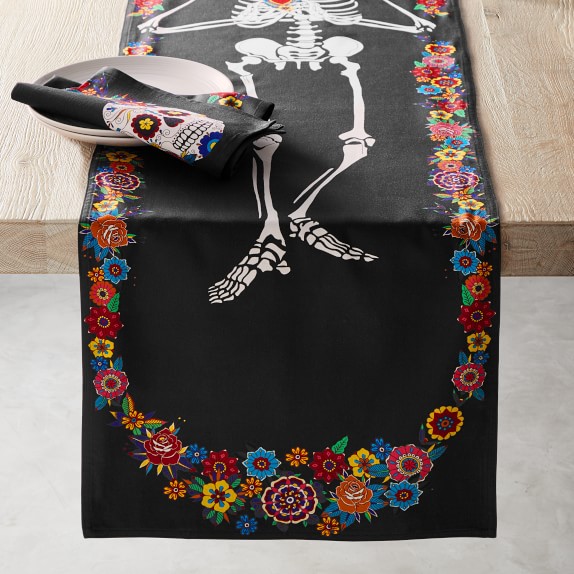 Lastly, being a little less theme-specific, these lovely pumpkin candles can carry the mood right through Halloween and on to Thanksgiving which make them perfect for holiday decorating!