Fall is in the air. The days are getting shorter. The leaves are turning colors.  The night air is taking on a fresh crispness that summers lack. That doesn't mean our time outdoors has to come to an end. That patio you've spent so much time on this past summer can easily continue to get used well into autumn with a few neat tricks that will make social distanced time with family and friends cozier.
Take the Kosmos Chair from Galanter and Jones. We first saw this at the 2019 ICFF® in NYC. The chair plugs in and provides a warm, toasty experience for its occupant. This is great for those cool evenings spent chatting with friends or merely watching the stars come out!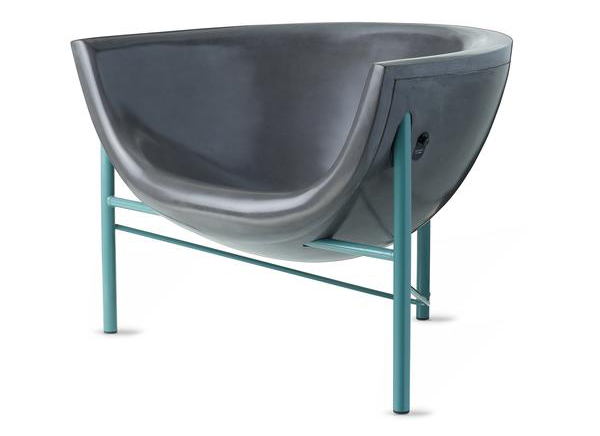 Not quite so high-tech? How about grabbing a large basket and filling it with faux fur blankets for you and your guests to wrap up in?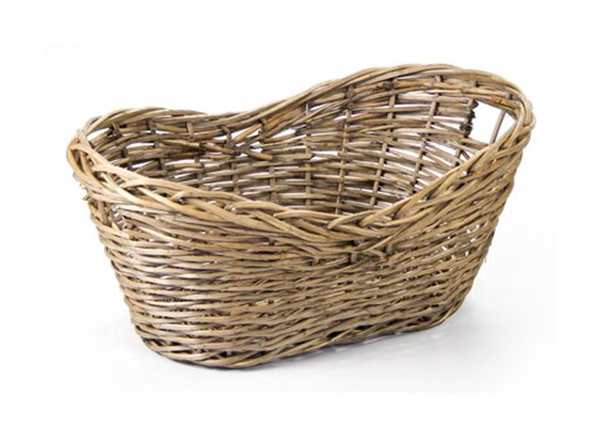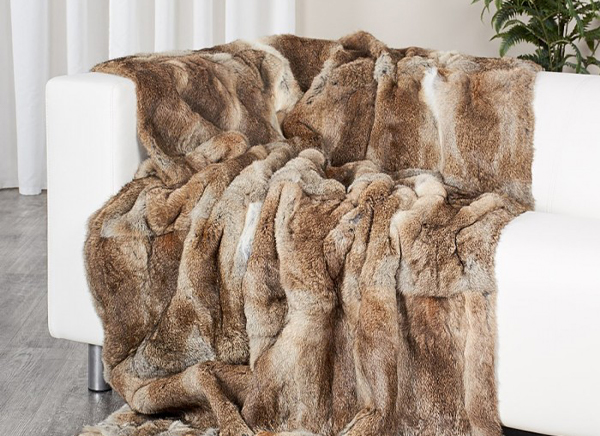 To help keep your feet warm, take an electric mat designed to melt snow off sidewalks and drives like this one… and place it under an attractive outdoor rug. This will certainly stop that annoying creep of chill up one's feet and legs from the cold pavers.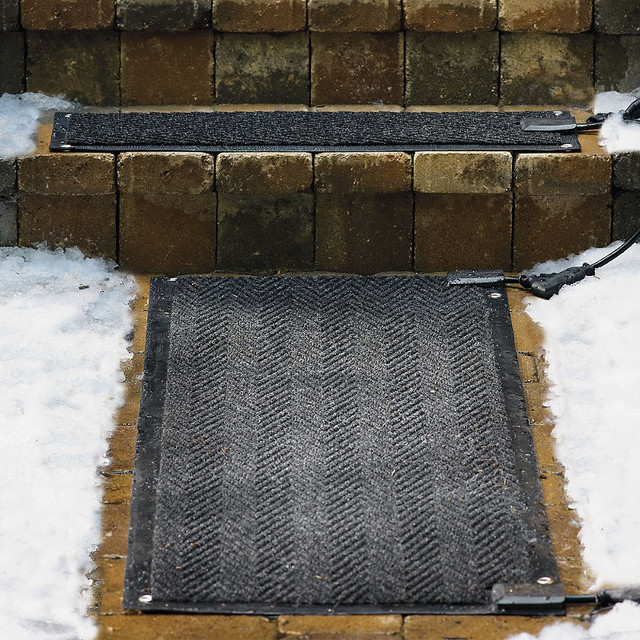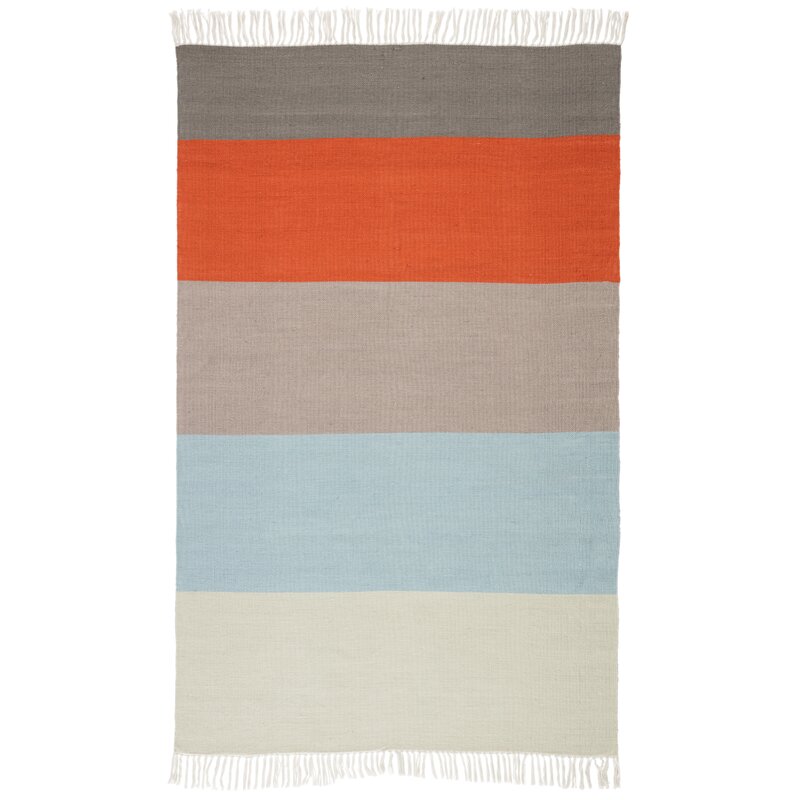 Of course, there are more traditional ways to cozy up an outdoor space like a firepit or space heater. Heatsail makes a lovely one, their DOME that does double duty as both outdoor lighting and heater.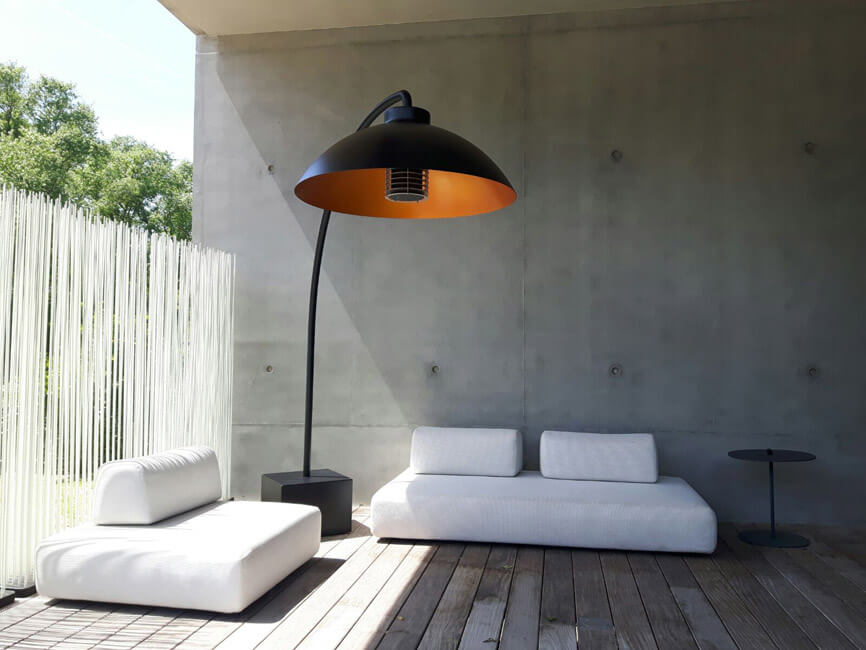 Planika's Galio Corten gas fireplace uses LP gas to create a lovely ambiance and a warming glow to your space. 
There was a similar unit that was built in and not portable poolside at our rental in Palm Springs, California last February (before everything came unglued), that offered a more modern vibe with its blue crystals.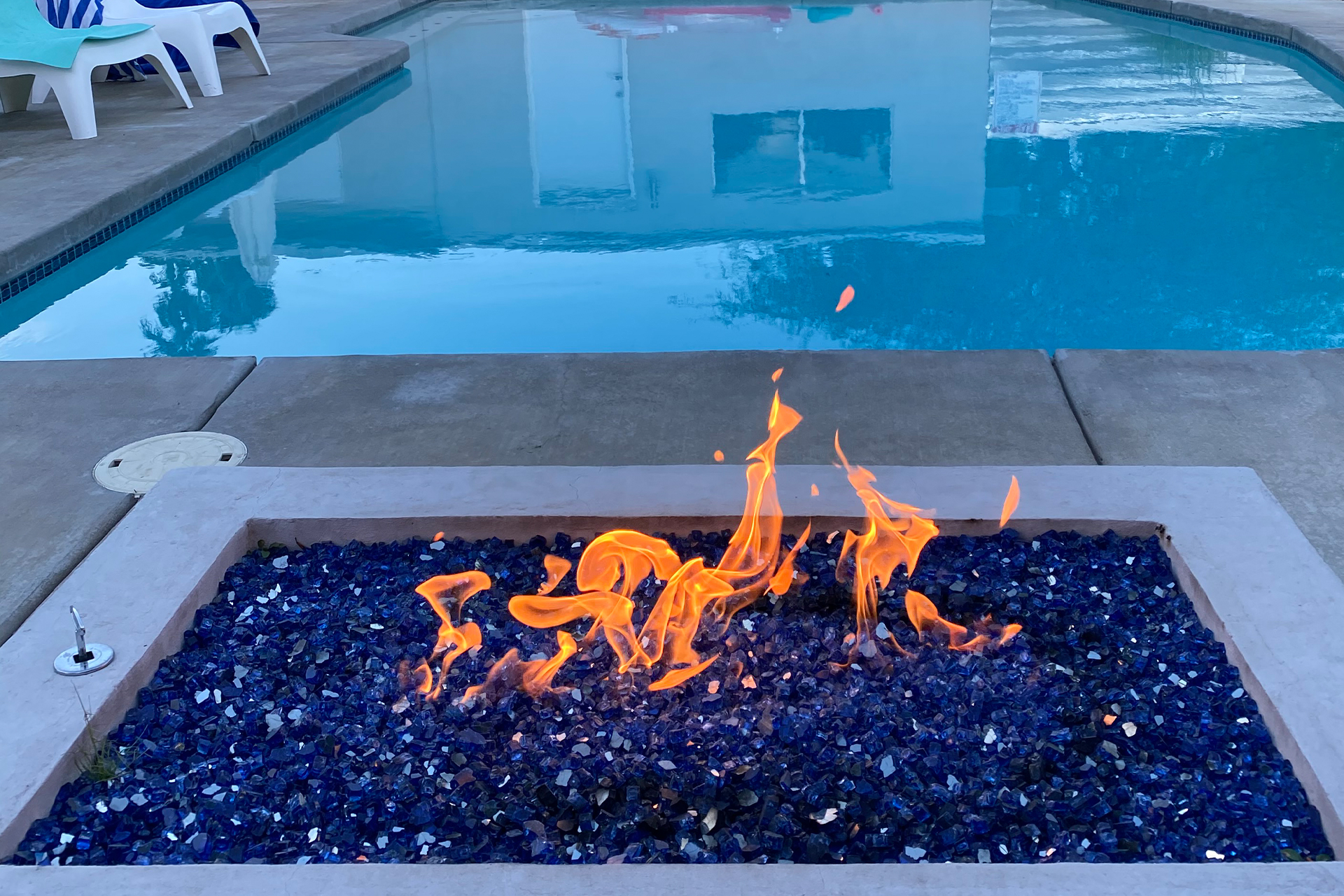 Or, you may opt for something just a bit more traditional (without the traditional look) by bringing one of Wittus Fire's Phoenix tour units to your patio. 
There is nothing quite like the smell of burning wood to create a wonderful autumnal mood.
There are so many ways to design your fall outdoor experience and make your patio an extension of your home, that with just a little bit of energy you and your family can enjoy the space well into the season.